Mike "That Guy" Silverman specializes in kettlebell training, corrective exercise, and women's fitness. Since 1996 he's created fitness programs that get results, empower clients, and put FUN in your workouts.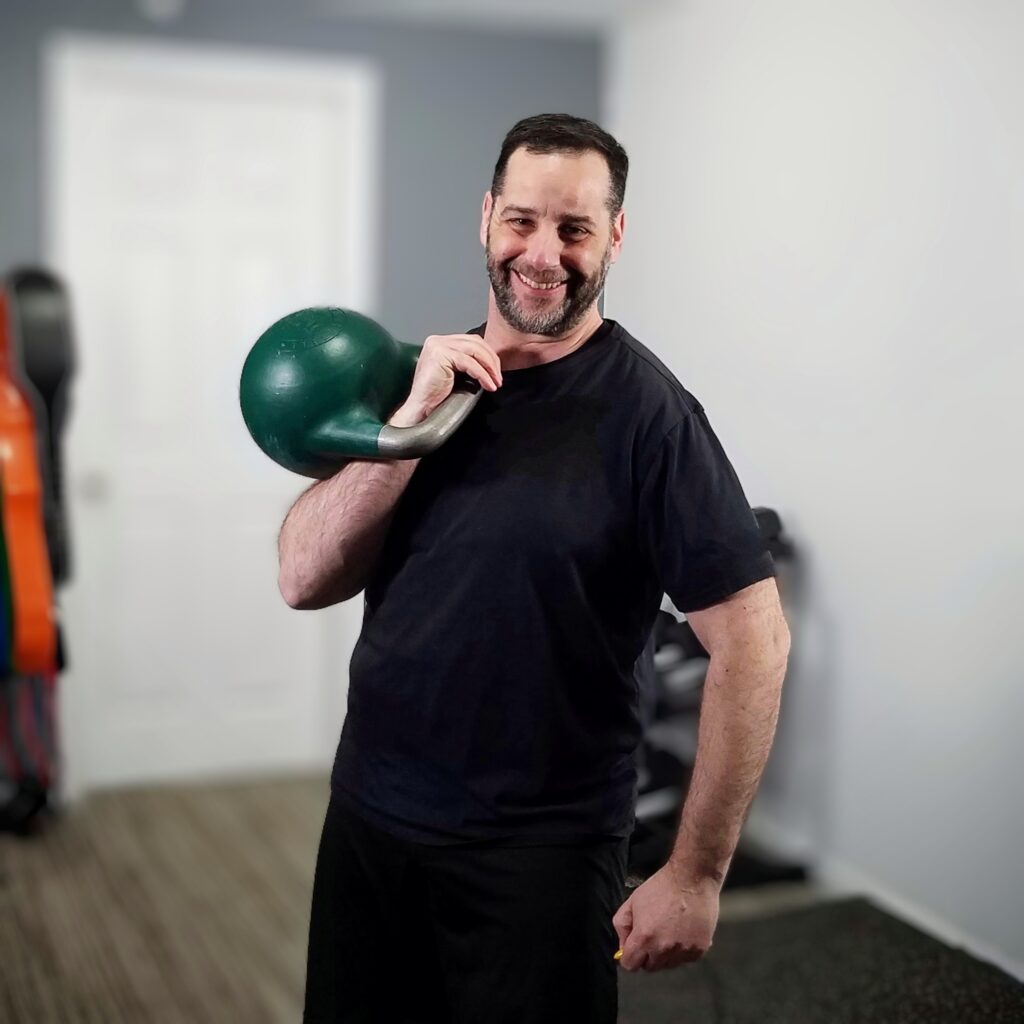 Mike "That Guy" Silverman's career began in 1989 as a firefighter/paramedic and NCAA Division 1 sideline Athletic Trainer at the University of Maryland. Using experience gained as a kinesiologist, medical lecturer, and emergency care provider, Mike creates fitness programs that are fun, challenging, effective, and most importantly, safe!
Why trust your fitness fitness, health, and safety to a less experienced trainer?
His training style is educational and informative, with an emphasis on beginners and those returning to fitness. Mike loves helping people find their fitness passion, own their bodies, and discover their strength.
Mike's primary gym is the Tough Temple Kettlebell Club in North Bethesda, MD but he judges kettlebell competitions and trains clients globally.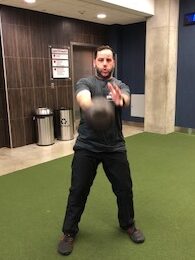 Mike's iron-clad rules when training are simple –
Never turn an athlete into a circus act. Standing on one leg on a Bosu while doing pistol squats and holding a cat better damned well have a SPECIFIC reason.
Real science ALWAYS beats broscience. There's no such thing as "toning", "shaping", or "muscle confusion" and anyone telling you otherwise is likely full of crap.
Never triple constrain an athlete. Telling someone how heavy a weight to use, how fast to lift it, and how many reps to perform on the same exercise is a recipe for injuries.
Own your fitness. All a trainer does is help navigate the path to your destination. Mike's goals mean jack in YOUR journey.
Biceps don't hold knowledge. Hire a trainer for what they know, not how they look. And insist on seeing their certs. A list of Mike's are below.
Certifications & Education
BS, Kinesiology (University of Maryland, '97)
Brookbush Institute Human Movement Specialist
ACTION Certified Personal Trainer (NCCA Accredited)
Brookbush Institute Certified Personal Trainer
Living.Fit Master Coach (LF-4)
Living.Fit/Kettlebell Kings Advanced Kettlebell Coach (LF-3)
NASM Women's Fitness Specialist
AFAA Certified Group Fitness Instructor
ACTION Certified Advanced Nutrition
IKLF/USAKL Certified Kettlebell Competition Judge
Crossfit Koncepts Level 1 Steel Mace and Indian Clubs Instructor
Hardstyle Kettlebell Certified (HKC) Instructor
Specialties
Cross Training
Kettlebells (Hardstyle and Kettlebell Sport)
Corrective and Medical Exercise
Powerlifting
Women's Fitness
See Mike's Work In: